Students of MS Rahmani mesmerize audience at Akhlaaq Show

Hyderabad: They came, they perform and they won the hearts of the audience. This is the story of MSians of MS Rahmani School who mesmerized the audience through their acrobatic performance, heart touching skits and stage shows at their 1st Akhlaaq Show held on May 5 2018 at Urdu Ghar.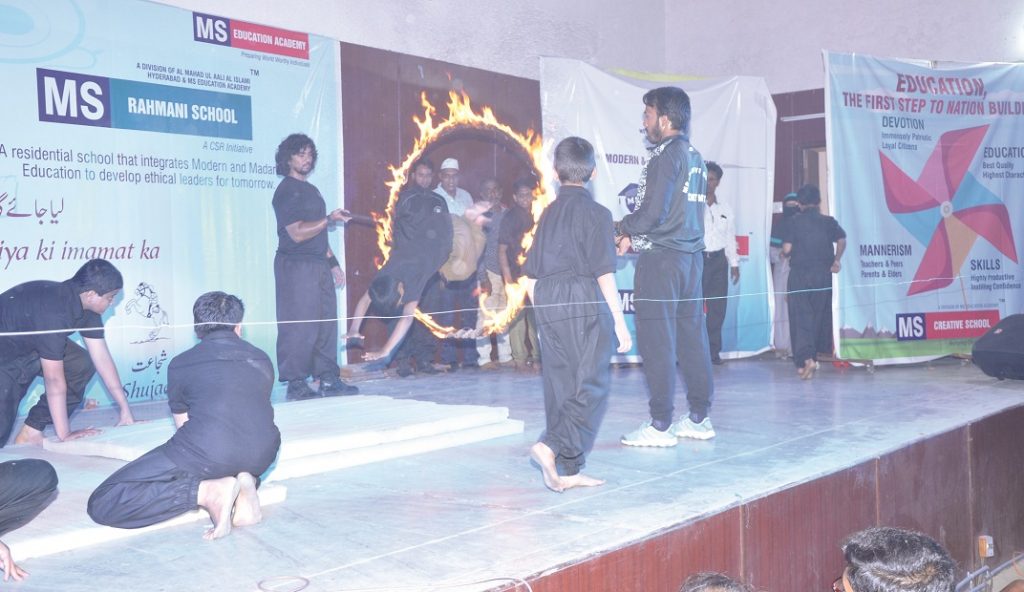 The Akhlaaq Show gave the students an opportunity to show case their potentials and talents to the audience, which they acquired during their education at MS Rahmani School.
The flawless speeches delivered in Arabic, English and Urdu on Honesty, Justice and bravery, which was the theme of programme, made the audience spellbound. They also presented skits and poems.
One of the skits presented on Mother touched the hearts of the entire audience and made them misty eyed.
The programme concluded with the National Anthem.