Another Notable Achievement for MS
MSian Mohammed Asim Mujteba selected in UPSC CSE
The MS IAS Academy has the honor of inducting its fourth student in Civil Services
Continuing its trend of excellence, MS IAS Academy has proudly announced the selection of Mohammed Asim Mujteba for the prestigious UPSC Civil Services, marking the fourth consecutive successful induction after Mohammed Faizan Ahmed, Mohammed Haris Sumair, and Mohammed Burhan Zaman.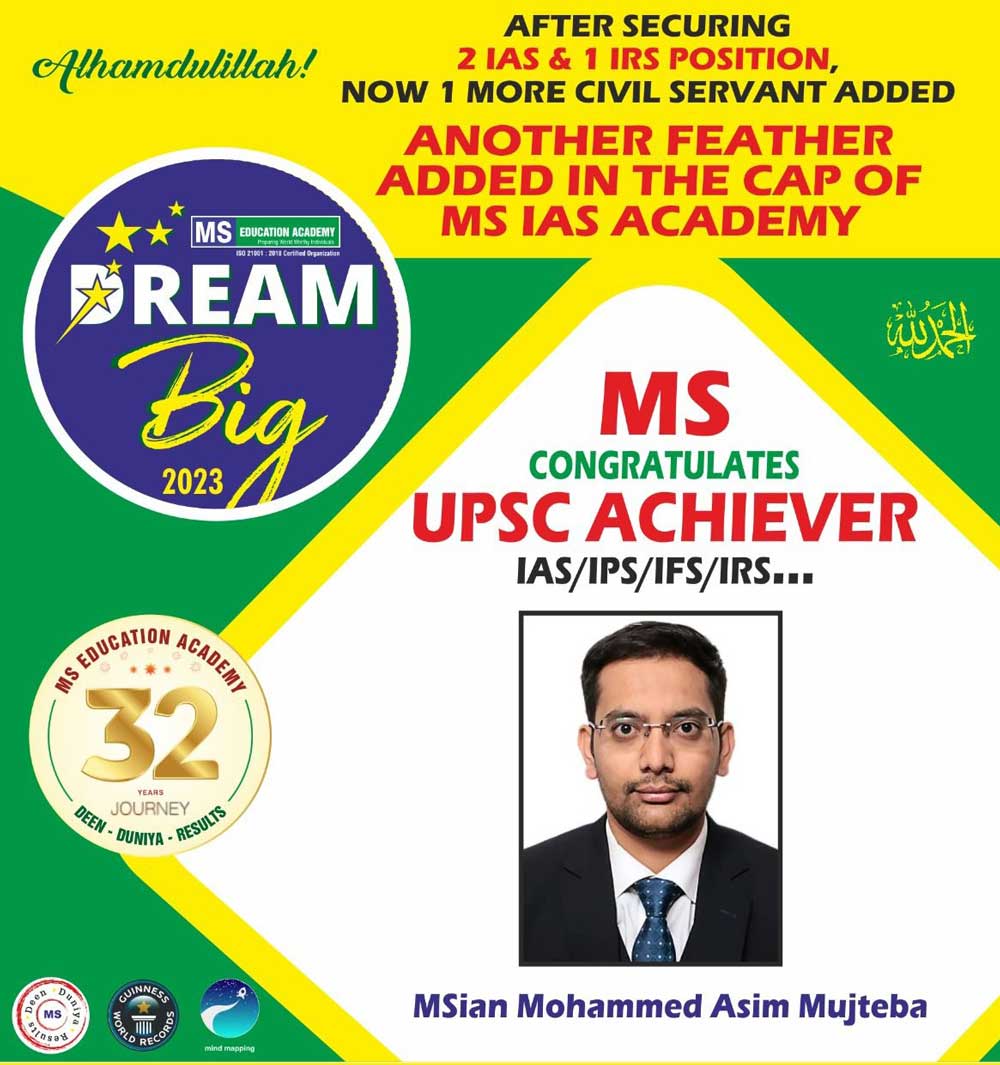 The Union Public Service Commission recently disclosed the reserve list of the UPSC Civil Services Examination 2022, affirming Mohammed Asim Mujteba's selection. This achievement represents the academy's second significant success this year, with four of its students securing IAS and other civil services positions.
Mohammed Burhan Zaman, a student of MS IAS Academy, clinched the All India 768th rank in Civil Services for UPSC CSE 2022. Following this, Mohammed Asim Mujteba, with a remarkable score of 937 marks, joined the ranks of successful candidates. Initially placed in the reserve list announced in May 2023, Mohammed Asim Mujteba's official inclusion in the list of 89 more candidates selected for UPSC Civil Services was confirmed in the recent release on November 1st, 2023.
Expressing his joy at this remarkable achievement, Mohammed Asim Mujteba acknowledged the pivotal role played by MS IAS Academy in his success. He has been associated with MS Education Academy since 2019 and credited the academy for providing a conducive environment and exceptional coaching crucial for his journey from the initial stages of the Civil Services Exam to the final interview.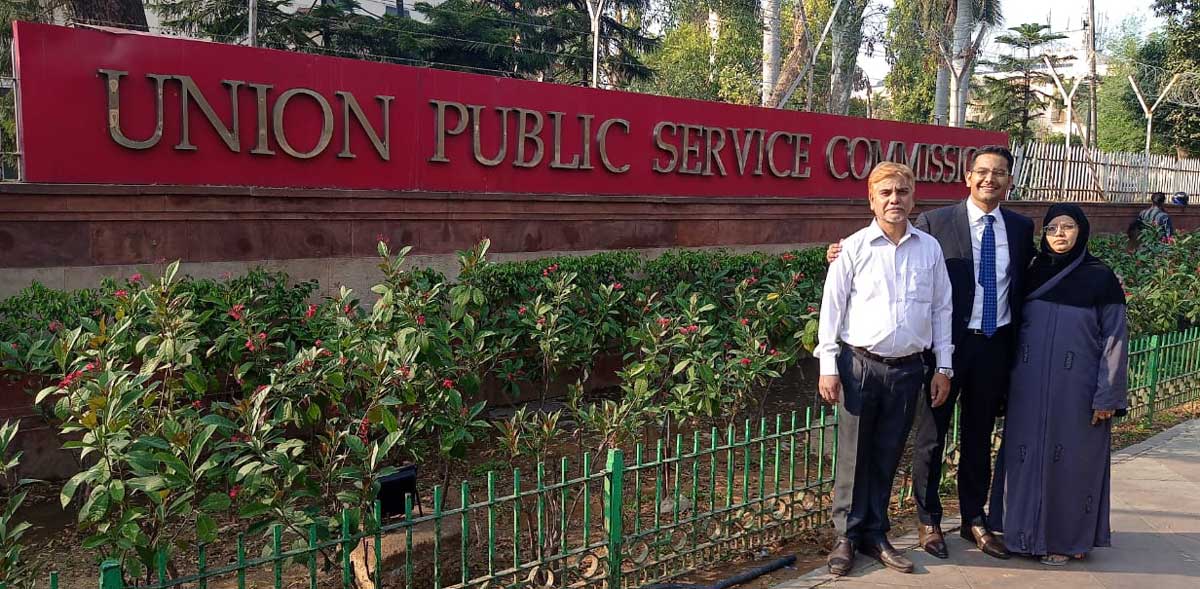 Mohammed Asim Mujteba, a Chemical Engineering graduate in 2016, embarked on his UPSC journey after two years of professional experience. His persistent efforts culminated in success on his fourth attempt at the Civil Service Examination.
Established by the renowned educational institution MS Education Academy in 2017 under the MS Khidmat Initiative, MS IAS Academy has been instrumental in nurturing and guiding aspirants towards civil services. In 2021, Mohammed Faizan Ahmed and Mohammed Haris Sumair were appointed in Telangana and under the Karnataka cadre, respectively, marking the initiation of a consistent stream of achievements.
The subsequent success stories of Mohammed Burhan Zaman and now Mohammed Asim Mujteba further solidify the academy's commitment to excellence.