Inauguration of Robotics Lab for School Students
Starting a new era of learning future technologies in MS
Hyderabad: To attune the students of MS Creative School with modern technologies, MS Education Academy has established a Robotics Lab based on the practical application of Artificial Intelligence, Computer Science and Electronics in its Mallepally MS Future Campus. This 'Stem Tinkering and Innovation Lab' was inaugurated by Chairman Mohammed Lateef Khan and Vice-Chairperson Nuzhat Khan.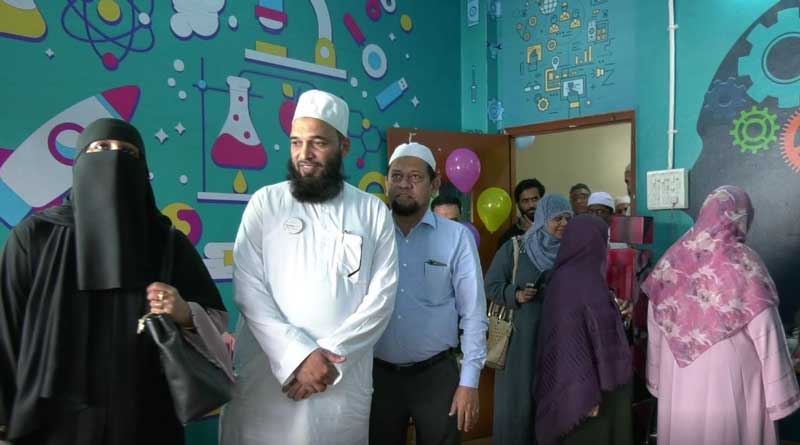 Speaking at the inauguration ceremony, Mohammed Lateef Khan said that this lab will acquaint the students with the basic principles of modern technologies prevalent in this era through which students can make robots and drones using their creative thinking.
Presently, this lab has been started as an experiment in MS Future School Mallepally Branch. In this Lab, 40 to 45 children can participate at a time. He expressed hope that by using this lab, the students may pursue a career in science and technology thereby contribute to nation building.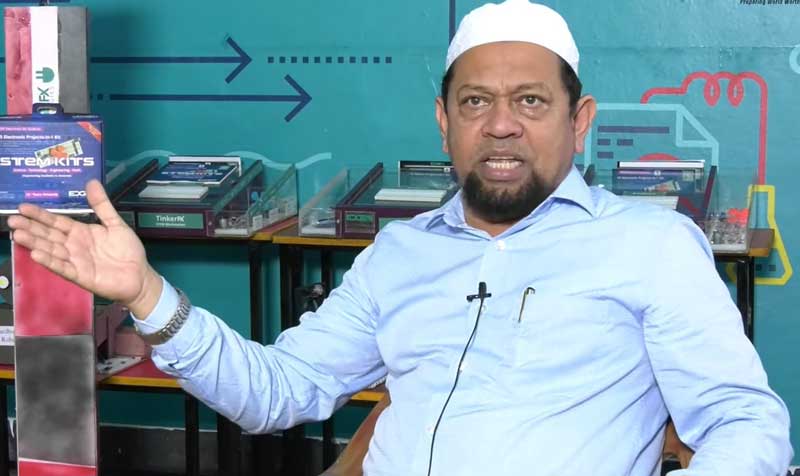 Dr. Moazzam Hussain, Senior Director, played an important role in making the establishment of the 'Stem Tinkering and Innovation Lab' at MS a reality. He said that a lab has been established with EDGE-FX, an organization for setting up start-up and creative centres.
With this lab, minority students will get an opportunity to learn modern technologies like their contemporaries from other classes. This lab provides many facilities to the students to learn 200 experiments that are included in the syllabus and also perform 2000 experiments on their own. Students from Class V to Class X will utilize this lab.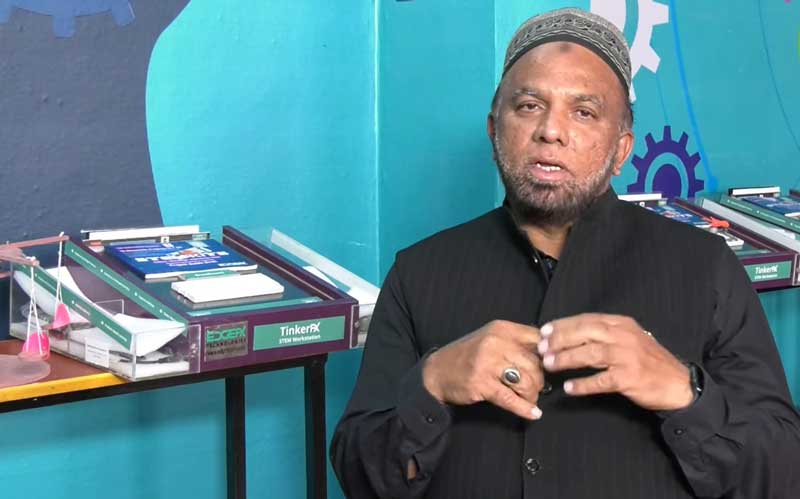 On this occasion, Anwar Ahmed, the Managing Director, expressed his happiness at the inauguration of the Robotics Lab as this introduces latest technologies into the academy. He expressed hope that with the help of this lab, the students will get successful in aligning themselves with the requirements of modern technologies, and developing their creative thinking and technical skills.
Recently, MS in collaboration with All India Majlis-e-Tameer-e-Millat organized a Robotic Competition for the youth during the celebration of Youm-e-Rahmatullahul Lil Aalameen in which school-level students also participated enthusiastically. After these competitions, this lab will provide an opportunity for the students to achieve their aspirations.
On this occasion, Atul Agarwal, Chief Operating Officer of EDGE-FX Technologies, wishes that the establishment of a lab in MS Education Academy will prove to be a revolutionary initiative.
This lab has been designed in such an interesting way that it will enhance the creativity of students while having fun and will be far away from boredom. The 'Stem Tinkering and Innovation Lab' set up at MS Future School Mallepally will be ready for students in the next two weeks. The management of MS Education Academy has decided that looking at the results of this lab, such labs will also be established in all other MS schools.