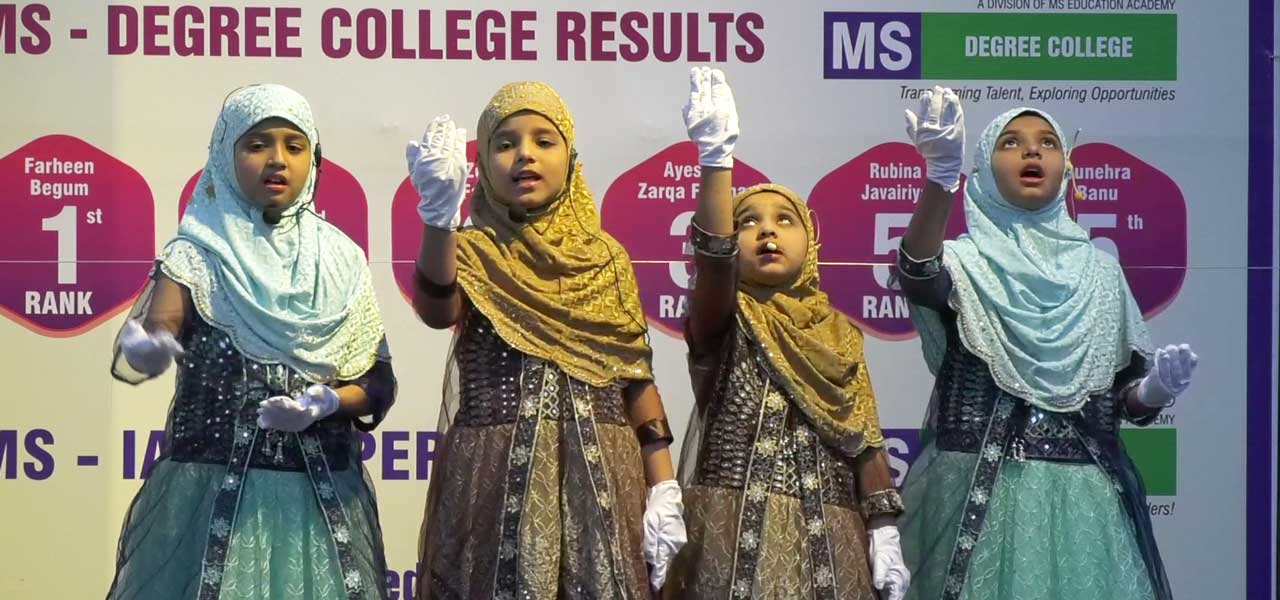 MS BEGINS AKHLAAQ SHOW 2023
Under the theme 'Akhlaaq towards Parents' at Public Gardens, Hyderabad.
MS Creative Schools' four-day annual event 'Akhlaaq Show 2023' started on 15th of February at Lalitha Kala Thoranam Auditorium in Public Gardens, Hyderabad.
On the first day of the Akhlaaq Show, girls' students from MS Creative Schools presented various stage programs, they displayed their creative art, craft and science activities through dozens of stalls. The unique features of these stalls are, that all the stalls were decorated by the students themselves under the guidance of their teachers.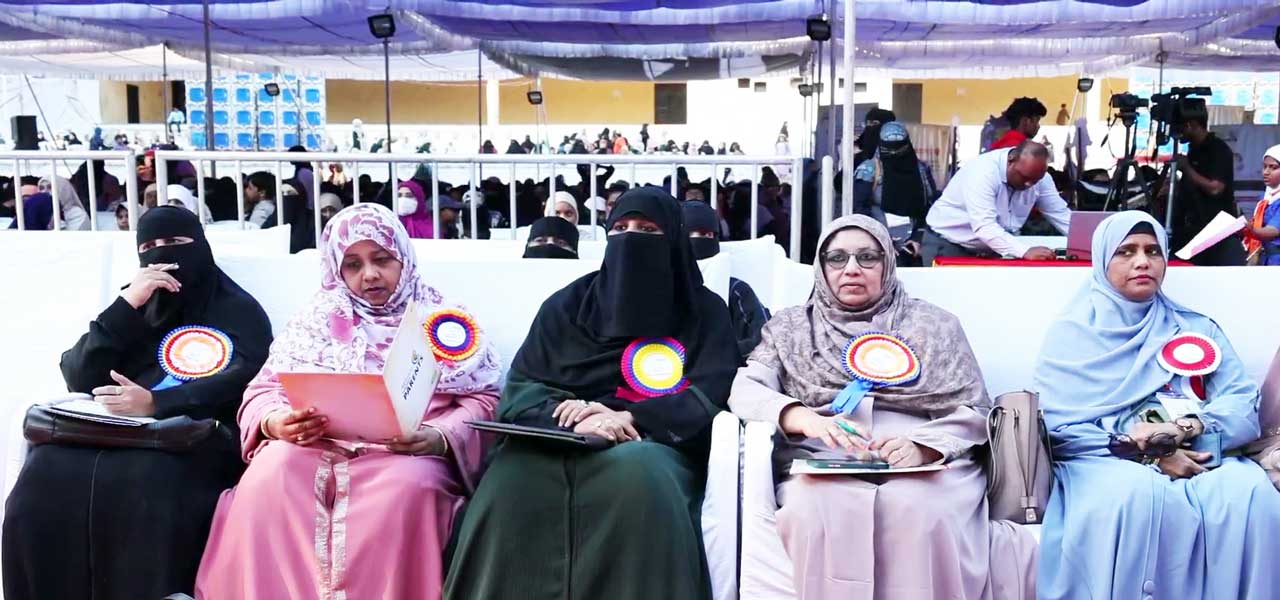 MS Education Academy's Vice-Chairperson Ms. Nuzhat Sofi Khan visited the stalls and encouraged the students for their creative art, craft designs and enthusiastic participation in the programme. In this event students participated in different stage performances some of which revolve around patriotic themes. Felicitation ceremony took place where dignitaries hand over awards and certificates to the students.
The event was exclusively held for girls and women on Day 1 (15th of February 2023). It is worth to be mentioned that at the MS Creative Schools' values are the part of the syllabus. It is a theme-based program through which students every year not only learn about an important moral topic but also convey a message to the society.
ZONE 2 – BRANCHES
MS Creative School (Akbar Bagh)
MS Creative School (Madannapet)
MS Creative School (Midhani)
MS Creative School (Charminar)
MS Creative School (Musheerabad)
MS Creative School (Sitafalmandi)
The Akhlaaq Show program is organized every year as a grand event to exhibit good manners and moral values of the students. The theme changes every year, theme of this year is 'Akhlaaq (Good manners) Towards Parents'. On the first day of this four-day event, students through various activities and performances demonstrated the importance of good manners and behavior. They thanked their parents for their sacrifices and efforts they have made to bring them up, on this occasion, their parents were also invited. Students were also allowed to showcase their talents in front of their parents through various hobbies that they had inculcated during their studies at MS Creative Schools. Approximately 2000 people were gathered in this event to make it a cheerful occasion.
Day 2 event for boys will be held on Thursday 16th February for Zone-2 area schools. The Zone-1 School girls event will take place on Friday 17th February on the same venue.