MS ANNOUNCES ENTRANCE TEST FOR ADMISSION IN ITS MS IAS ACADEMY
The Entrance Test will be conducted in more than 80 centres across  23 states nationwide
The Entrance Test will be held on 16th of July 2023
The MS IAS Academy has a remarkable track record of producing successful officers such as Faizan Ahmed, Mohammed Haris Sumair, and Md Burhan Zaman. These individuals were carefully selected by the academy for their intensive UPSC – CSE coaching. Building upon the achievements of these three civil servants in the past three years, the MS IAS Academy is now eagerly seeking out candidates for its seventh batch, scheduled for 2023-24.
It is worth noting that out of the 45 students from the previous batch, an impressive 18 have qualified for the UPSC Civil Services Preliminary Examination. The preparation program at the MS IAS Academy includes an entrance test comprising both objective and subjective sections, followed by an interview. The entrance test is scheduled for July 16th, 2023, at over 80 centers spread across 23 states.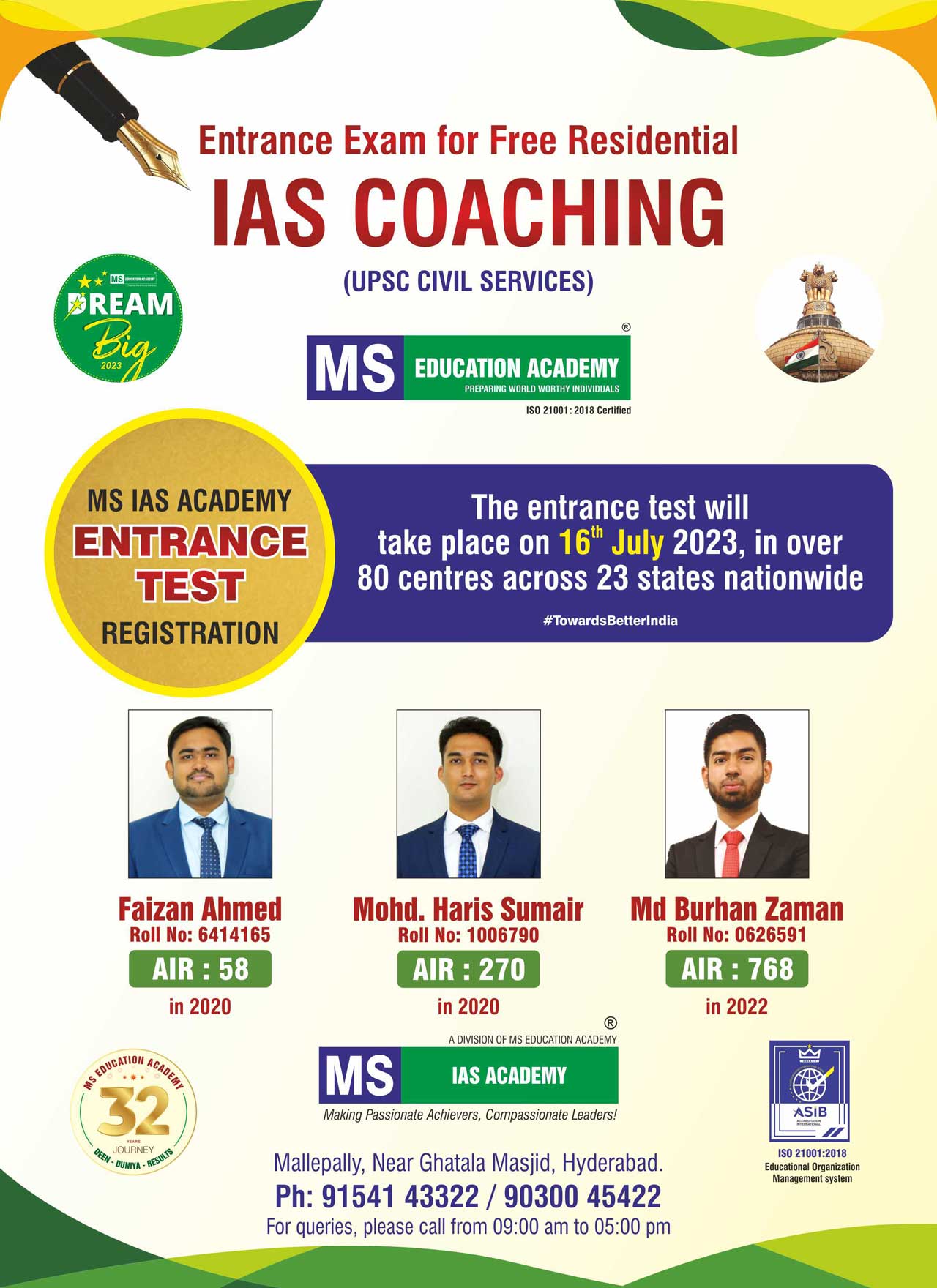 The written paper will be graded out of 300 marks and will encompass multiple-choice questions, short- answer questions and an essay on current affairs. Eligible candidates must be between 21 to 27 years of age and hold a graduation degree.
MS IAS Academy's Civil Services coaching offers a fully residential program, providing students with complimentary accommodation and meals. Under the guidance of experienced professors, bureaucrats, and senior civil servants from various years, students will undergo rigorous training. The academy is functioning under the guidance of Mr. A.K. Khan, Advisor for Minority Affairs of the Telangana Government and a former IPS officer.
The establishment of MS IAS Academy was driven by the objective of enhancing Muslim representation in top government positions, which currently stands at a mere 3%. To contribute significantly to the nation, it is vital for the Muslim minority to increase their representation in the Indian bureaucracy.
In addition to the UPSC coaching, the academy also offers classes on Mind Mapping, Speed Reading, and Memory Development, which are deemed essential skills in today's times. These classes enhance students' note-taking abilities and sharpen their critical thinking. The academy regularly welcomes experts who provide valuable guidance and advice to the students.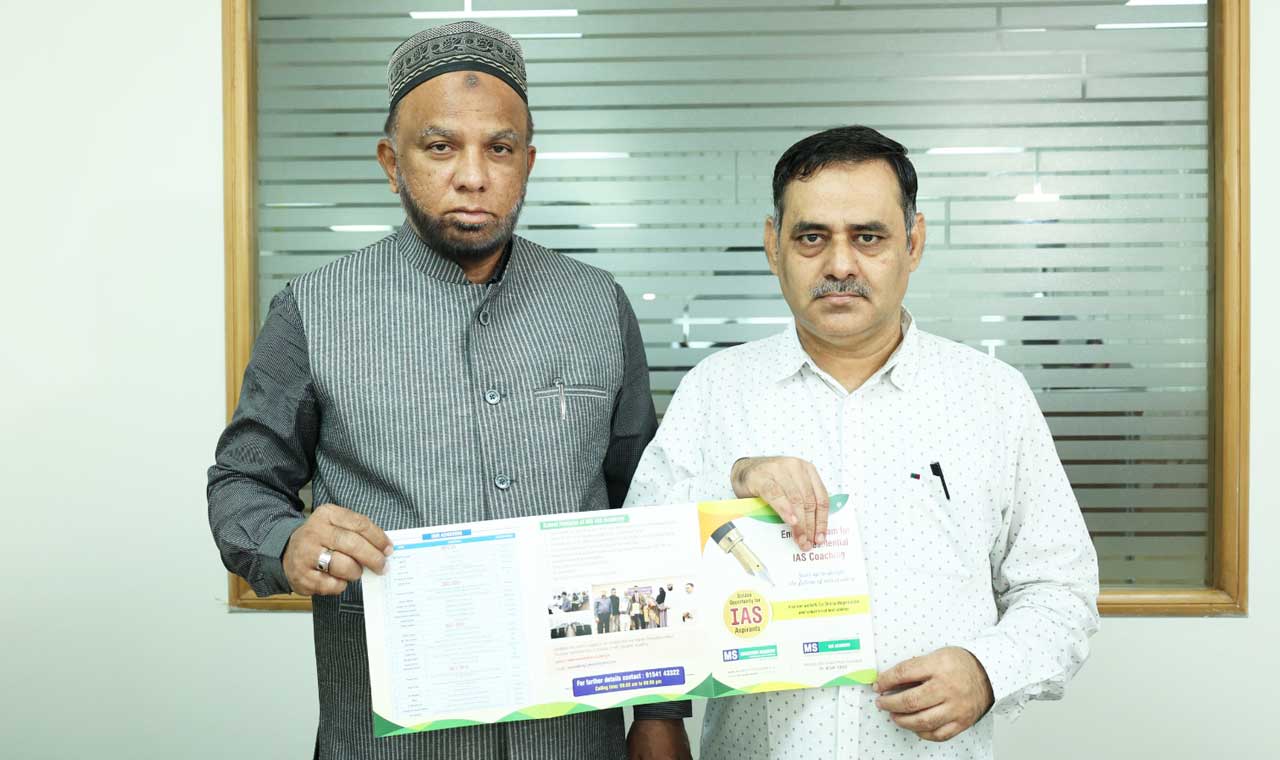 Anwar Ahmed, the Managing Director of MS Education Academy has revealed the schedule for the entrance test of MS IAS Academy and encourages students to seize this opportunity. The entrance test is set to take place on 16th July 2023. MS IAS Academy has established test centers in Hyderabad, Nizamabad, Karimnagar, Mahbubnagar, Warangal, Siddipet and Adilabad, all located in the state of Telangana. Additionally, the test will be conducted across 80 centers in 23 states nationwide.
Aspiring candidates can register online for the entrance test by visiting MS website.
Website: www.mseducationacademy.in
Email: [email protected]
For more information, please call: 9154143322 / 9030045422 between 9:00 AM to 5:00 PM.