MS Launches MYJO School @ Home
An innovative self-learning kit for students
Hyderabad: To make the learning joyful and interesting during the time of pandemic, the MS Management launched an innovative self-learning kit for school kids. The management launched the kit entitled "MYJO School@Home" on 10th July 2021 at a grand programme attended by a galaxy of Educationists, philanthropists and parents.
"MYJO School@Home" is learning kit designed and produced by the MS Research and Development Department. It is a self-learning kit with full of activities. During the time of pandemic when students are totally aloof from all school activities, this learning and activity kit is appeared as a boon for them.
The kit contains activities and other learning materials as per class and lesson. It has been designed and developed in such a way that the students can learn and study at home by him/ herself under parent's guidance and supplemented by online teacher's support. There are total nine activity boxes for each class from Nursery to class V and each student will be provided one activity box every month.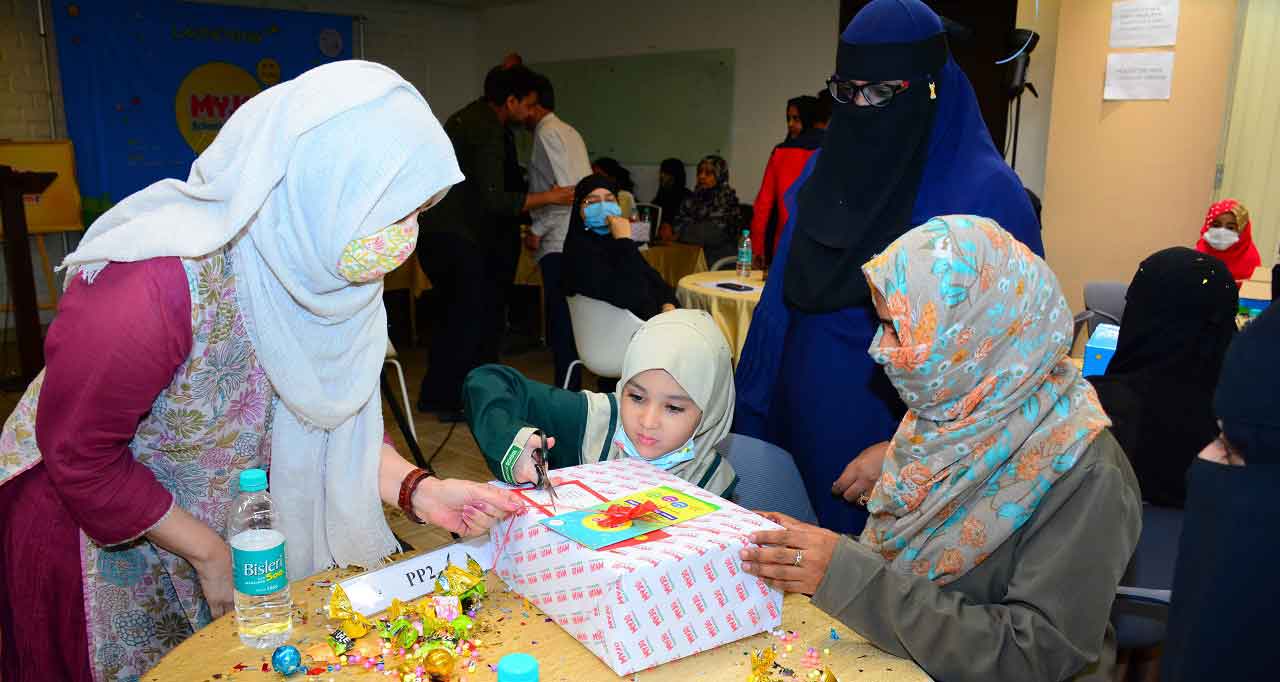 Explaining the kit and its benefits, the Chairman Mohammed Abdul Lateef Khan said, "The parents are worried about the learning gaps of their children as the offline class is totally closed and the online class is snatching their focus. I hope this innovative learning kit will lessen their worries. Now they will be able to engage their children at home."
The kit contains all the activities required for each class. It also contains a parents' guide book to help them to guide their children in their study. The parents will be supported by class teacher through online. The teacher will assist parents how to guide their children in their study.
This effort of MS is highly appreciated by the educationists and parents community. Students are also happy to finally get connected with their school activities.