MS Education Academy's "Make a Difference Offer!"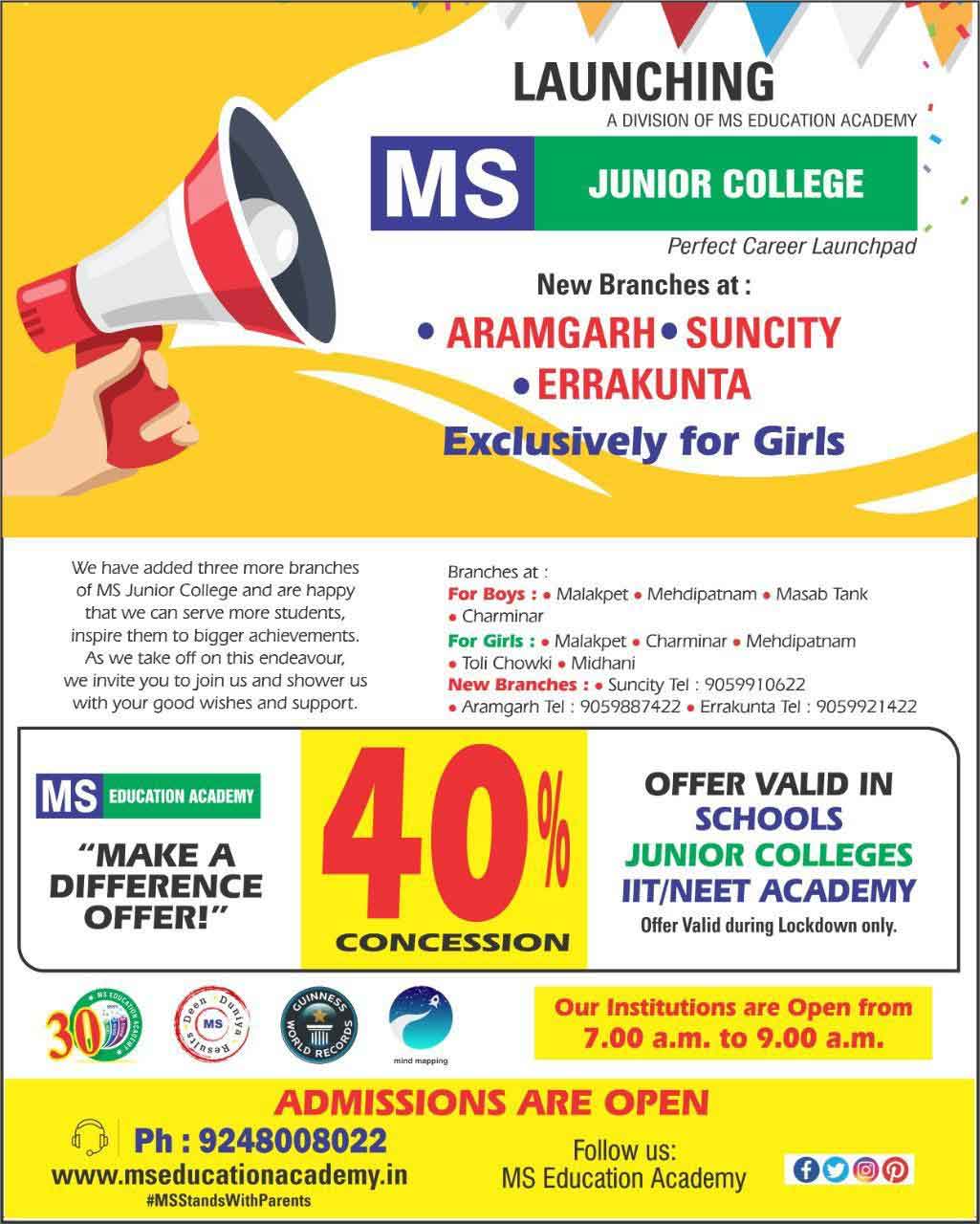 We are delighted to inform you that we have added three more branches of MS Junior College and are happy that we can serve more students, inspire them to bigger achievements.
As we take off on this endeavours, we invite you to join us with your good wishes and support.
In addition to this, we are also glad to inform that we are offering 40% discount on new admissions in all our Schools, Junior Colleges and IIT/NEET Academies, our institutions are open from 7.00 am to 9.00 am including Sundays.
For any queries, please dial 9248008022 or fill the joining application.