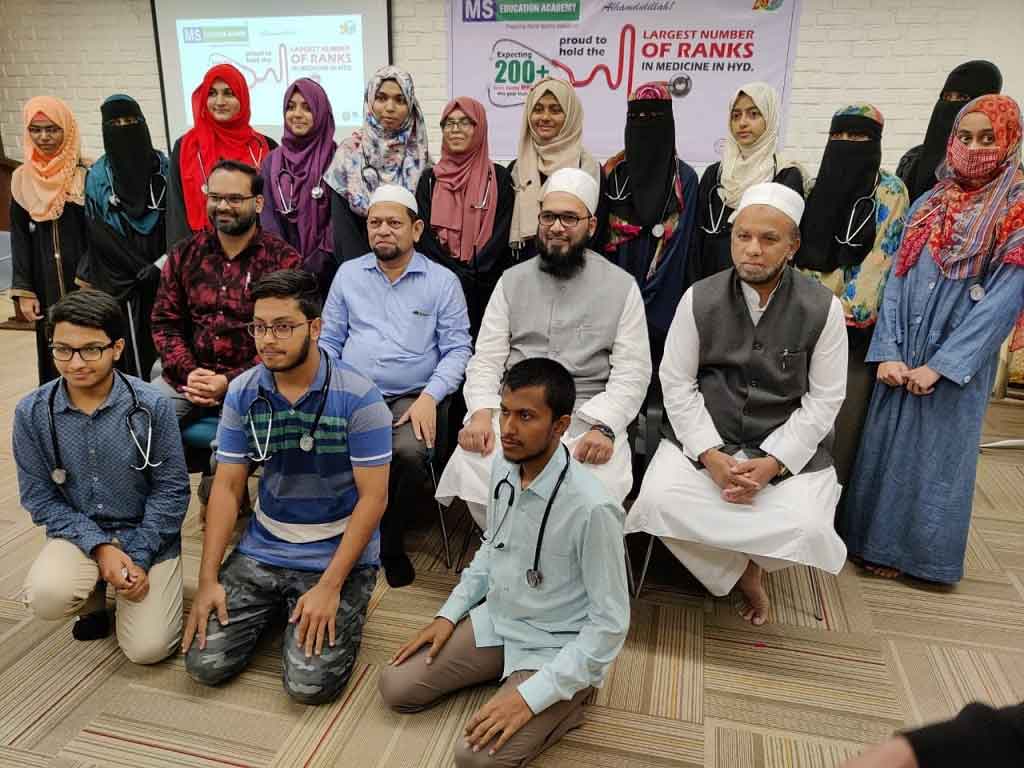 MS leads the way in NEET with 40% minority seats in Telangana
Hyderabad: More than 200 students of MS Education Academy scored beyond their mark to secure MBBS seat in the Government quota of the state of Telangana. This year 9 MSians scored more than 600 marks while 91 students scored more than 500 and a total 259 students are expected to join medicine courses this year from MS alone. Despite the disruptive educational scenario and new ways of learning, MSians managed to outperform their own expectations to deliver a remarkable feat at the national level.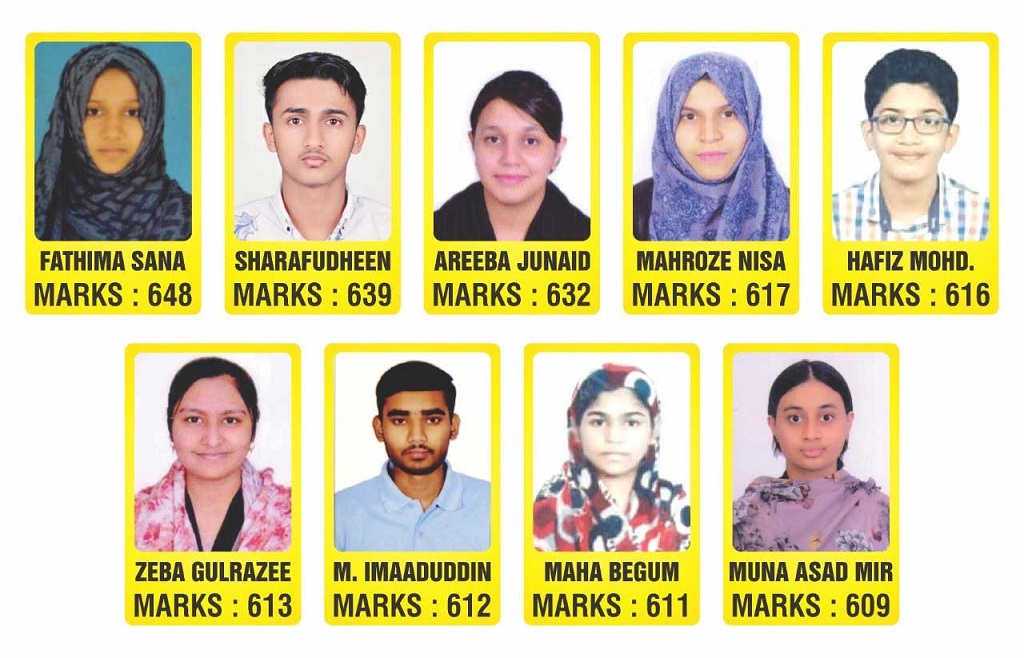 Chairman of the MS group of institutions, Mr. Mohammed Lateef Khan gifted stethoscopes to these students and encouraged them to lead by example in all future endeavours. He mentioned that MSians are all set to bag 40% of the total minority seats in Telangana. It was not just the high numbers but the number of numbers that mesmerised the faculty and the whole education fraternity. MS has been securing around 1/3rd such seats for over a decade and this year it has touched 40%. The key behind this critical success is the top notch national awardee teachers and their commitment to the students success.
MS has been the most represented Junior College at the Medical colleges of Telangana when it comes to minority with many students bagging gold medals and top achievements in their journey to become compassionate doctors.
Professors at these medical colleges await the NEET results of MS as they find MSians to stand out and well behaved when they join those MBBS colleges. It has been appreciated time and again that MSians learn subjects to apply, respect competition, display exceptional standards in their etiquettes as well as academics.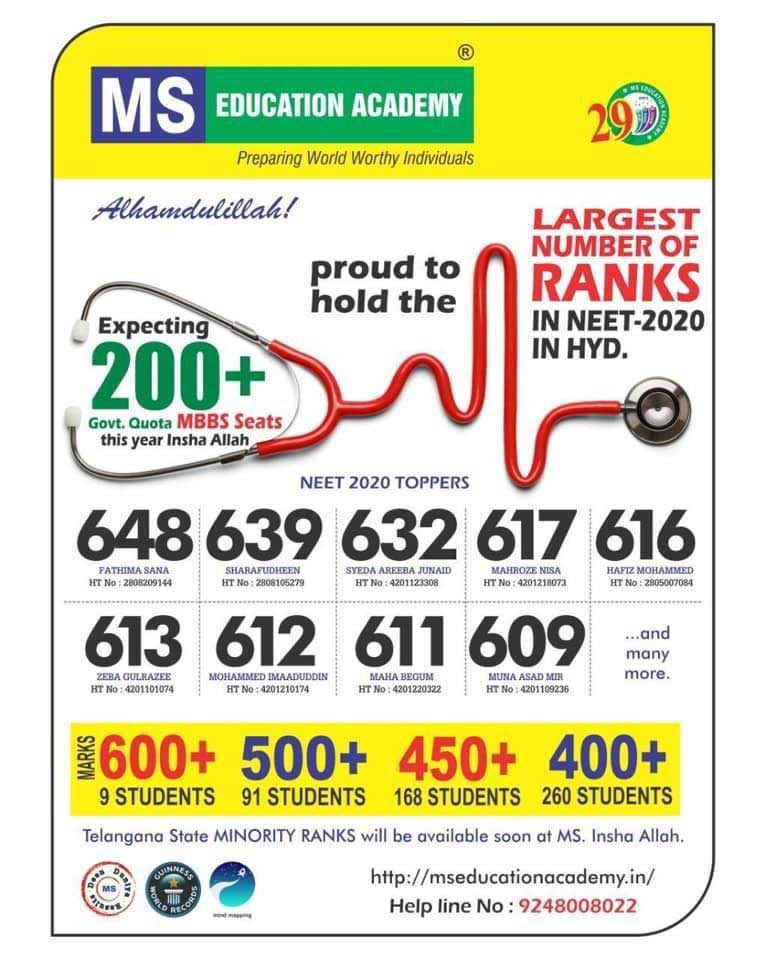 The management of MS Education Academy congratulates the parents as well as the teachers whose sincere efforts and passion bore praiseworthy results.