Hyderabad: The Pre-Primary department organized an "Inter Branch Recitation Competition" for Kindergarteners on 3rd November at Corporate Office of MS Education Academy. "On the whole, 52 students of Class PP1 and PP2 from 9 branches of MS Creative Kids participated in the competition, informed Mrs. Shama, HOD of Pre- Primary. The venue was decorated creatively and beautifully to welcome the tiny tots who were very confident and excited to display their Recitation Skills.
The Vice chairperson of MS Education Academy, Mrs. Nuzhath Khan was the chief guest of the programme. She appreciated the efforts of the students and said such competitions would prepare students to face inter school competitions confidently and develop their confidence. "I am delighted to hear the recitation of little MSians and the confidence with which they presented themselves", remarked Dr. Syed Misabuddin, Director. He joined with the kids in recitation of rhymes and requested teachers to encourage their curiosity.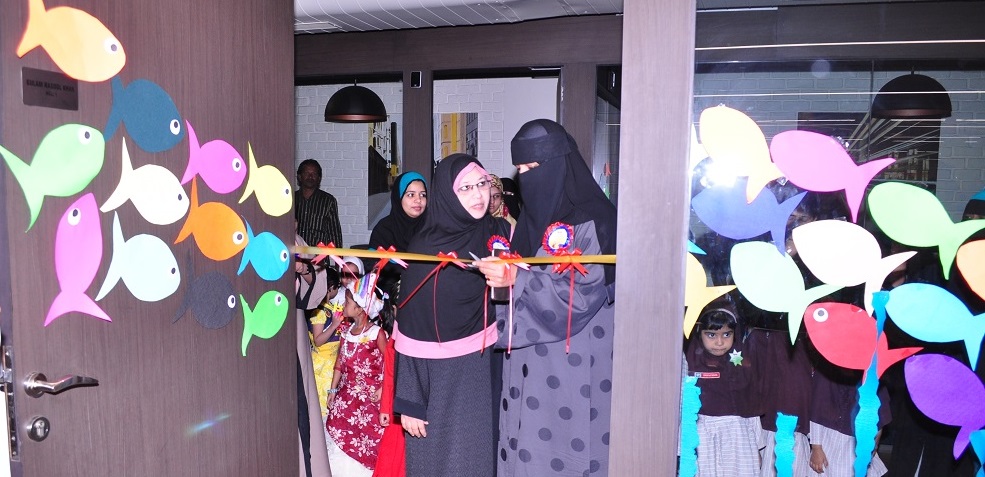 The team of board of directors also watched the performance of little MSians and appreciated their efforts. The competition was really tough as every child did a marvelous job. Children too were happy to spend their day differently and the "Bunny – take away" gave a smile on their faces.
This academic year the Pre Primary department conducted various competitions like "Budding Designers", "Fancy Dress", and "Show & Tell". Apart from parallel initiatives like "Activity Based Learning", introduction of "Brain Gym Exercises" during assembly time, Reflection on Student's learning through informal assessments, Colour Day celebrations etc.
Alisha Tihama(PP1), Syeda Nuweila Farwa (PP2) got 1st prize and Nusaib Akhtar(PP1) Tauqeer Ahmed(PP2) got 2nd prize in English Recitation. Sumaiya Fatima (PP1, Hassan Ahmed (PP2) bagged 1st prize and Hadi Bushra (PP1) Saud Bin Rasheed Bashmil (PP2) bagged 2nd prize in Hindi Recitation. Whereas Syed Abdul Ahad Ahmed, Maryam Izam, Khaja Omer Rahmani got consolation prizes.
(Reported: Mrs. Shama)