MS DEGREE COLLEGE CONDUCT ORIENTATION PROGRAM FOR FRESHERS
Introduce employment-oriented certification programs
Aim to make students future-ready and industry-relevant
An auspicious orientation program was meticulously organized for the first-year students across all four campuses of MS Degree College. The driving force behind the establishment of MS Degree College is to provide a nurturing, secure, and supportive environment, wherein young women can flourish academically and personally. Emphasizing Islamic values, the college strives to impart a standard modern education that prepares students for both professional success and adherence to their religious beliefs. The college takes pride in its commitment to help students explore diverse employment opportunities while respecting their religious boundaries.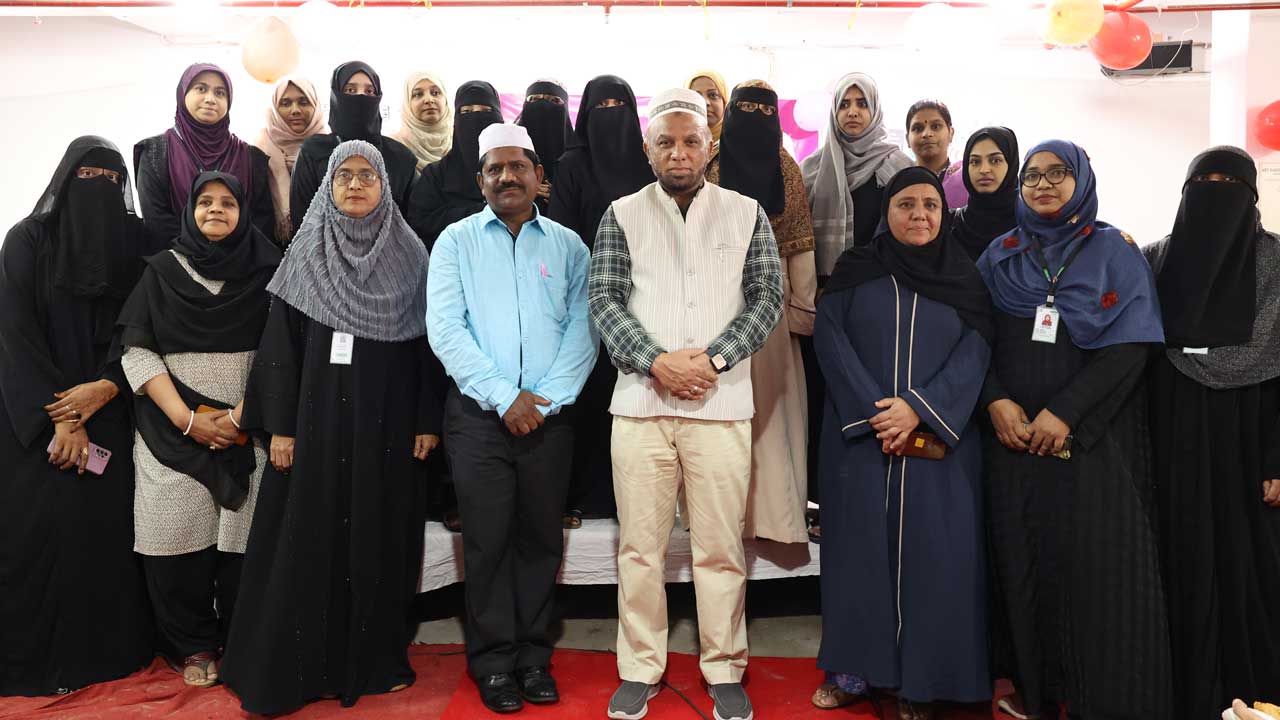 Under the banner of MS Education Academy, four prestigious degree colleges are affiliated with Osmania University, strategically located at Toli Chowki, Asif Nagar, Malakpet, and Shah Ali Banda. These campuses have been exclusively established for women, driven by the vision to address parental concerns about their daughters' higher education. The focus is to empower women with knowledge, skills, and ethical values, ensuring they are well-equipped to contribute positively to society.
At MS Degree Colleges, students have access to a wide array of courses, including BA, B.Com, BBA, and BSc, apart from the standard university curriculum. Moreover, the college offers specialized training in employment-oriented certification programs, such as Web Designing and Artificial Intelligence, Teachers Training, Henna and Interior Designing, Baking and Cooking, Fashion Designing, Calligraphy, and early childhood education. This comprehensive approach aims to make students future-ready and industry-relevant.
During the orientation program, the MS management shared an inspiring message: "If you educate a woman; you educate a generation." Recognizing the pivotal role women play in managing homes and nurturing children, the college thoughtfully incorporates these aspects into the curriculum. Alongside academic and life skills, students are instilled with timeless cultural and social values, allowing them to gracefully balance their personal and professional lives. By nurturing their ethical compass, determination and skills, the college envisions graduates becoming invaluable assets to their families and communities.
In conclusion, the event concluded with heartfelt wishes and prayers, uniting the aspiration to create a society rooted in strong faith and a sense of responsibility. The management earnestly invited parents to join hands in this noble endeavor to empower their daughters through education and ethical values.
Esteemed personalities from the MS Education Academy's senior management, including Vice Chairperson Nuzhat Sofi Khan, Managing Director Anwar Ahmed, and Senior Director Dr. Mohammed Moazzam Hussain graced the occasion.