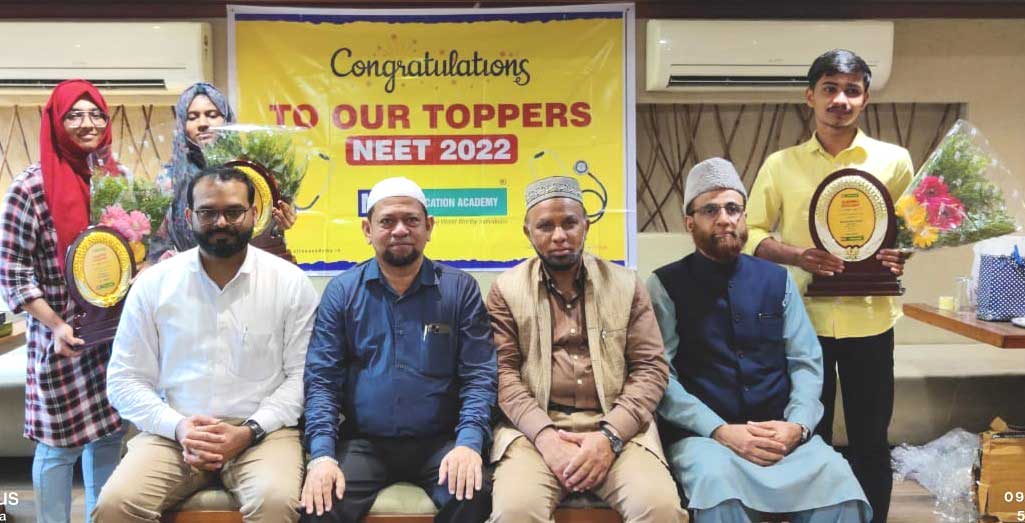 MSians Outperform in NEET 2022
7 Students this year got 600+ marks
Hyderabad – September 9: MSians achieve outstanding marks in NEET 2022 examination. Mohammad Nadir from MS IIT-NEET Academy secured the highest mark 675 according to the UG-NEET 2022 result released by NTA.
Mohammad Nadir, H.T. No. 2808160277 scored 675
Shamna, H.T. No. 2809270168 scored 646
Sajina B., H.T. No. 2805020047 scored 643
Neha Tamreen, H.T. No. 4201280546 scored 637
MS Sampreeth, H.T. No. 1205130084 scored 636
Mohammad Talhaullah Sharif,  H.T. No. 4201030011 scored 613
Sheikh Owais, H.T. No. 4201240375 scored 607
Anwar Ahmed, MS Managing Director, said "that the results of NEET were satisfactory this year and the students of MS Education Academy performed extremely well. Many students of MS achieved distinction in NEET this year.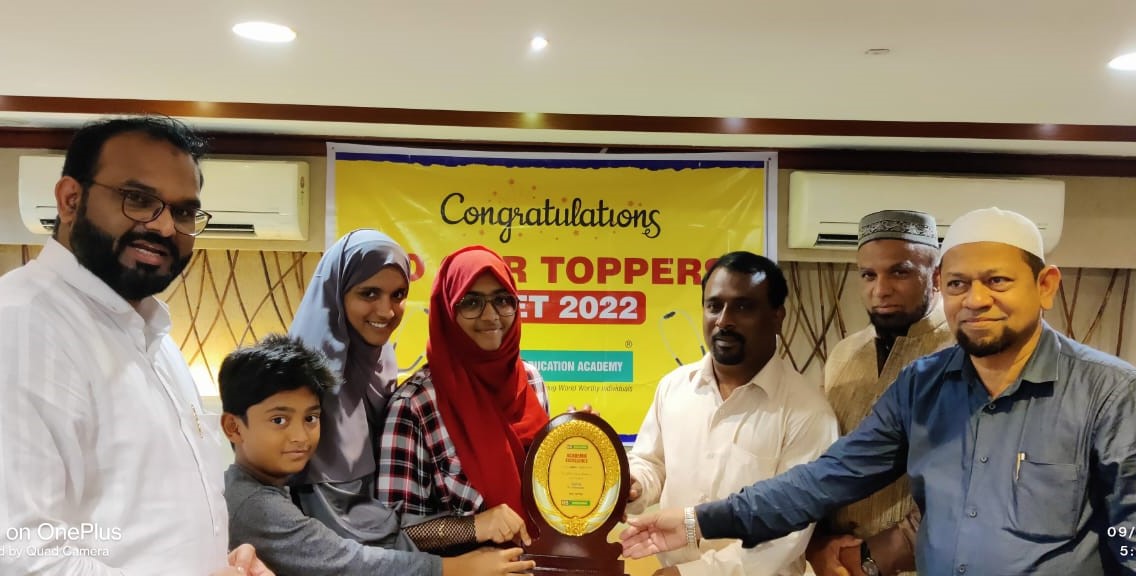 MS Management compliments the toppers of NEET this year. On this occasion, Dr Moazzam Hussain, Senior Director of MS Education Academy congratulated the students and their parents. He said that the students of MS have once again proved their ability by performing brilliantly.
Director Dr Muhammad Ghousuddin and Director Sheikh Sadiq Ali also congratulated all the students and their parents as well as the teaching staff.