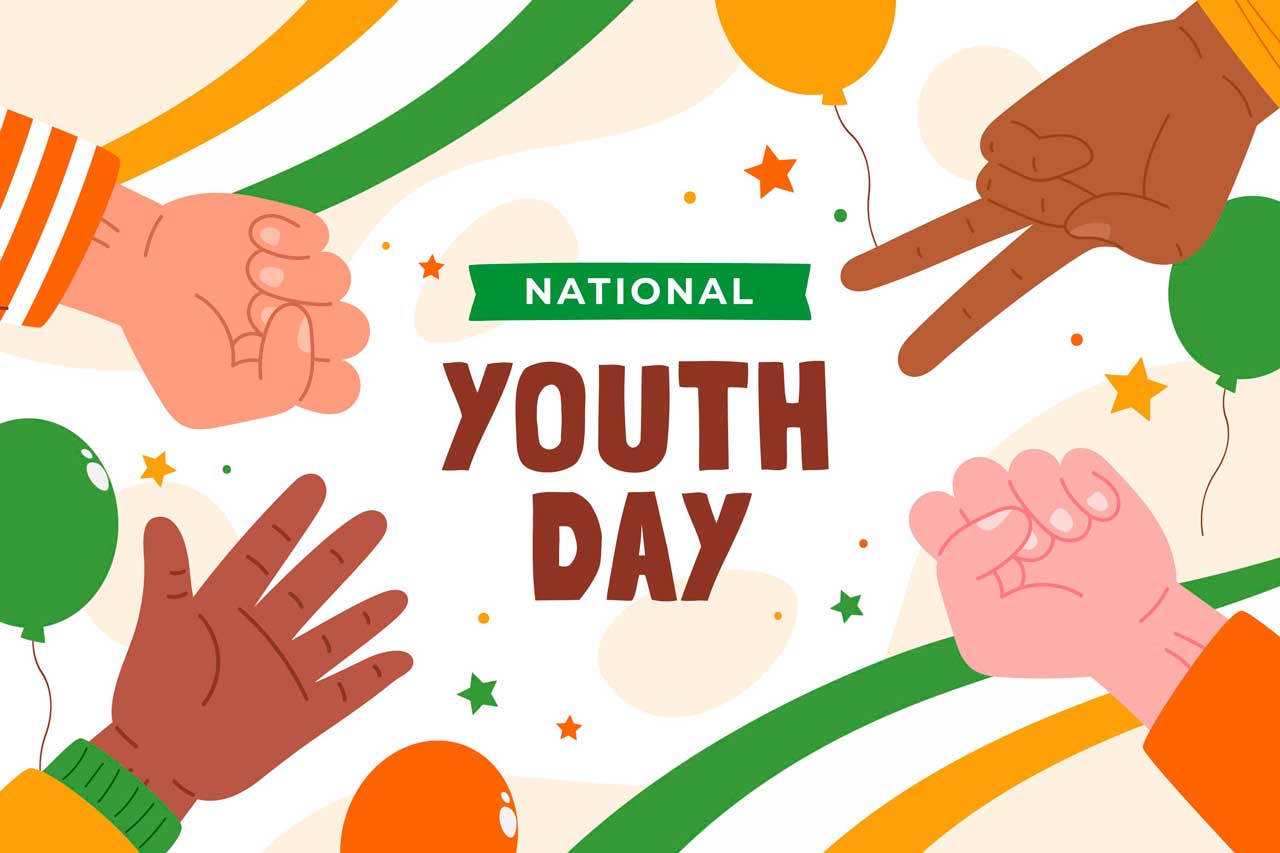 National youth day
'National Youth Day' celebrates on every 12th January in India. It was started in 1985, by the government to mark the birth anniversary of Swami Vivekananda. This year Host State is Karnataka, the festival is being organized by the Union Ministry of Youth Affairs & Sports in collaboration with the Karnataka. The event will be held from January 12 to January 16, 2023, at Hubballi- Dharwad, Karnataka. Theme of this year is 'Viksit Yuva – Viksit Bharat' (Developed Youth – Developed India)
Its objective is to strengthen and motivate the youth of the country and convince them to come together in an attempt to showcase their talents. The day also talks about providing an opportunity for amateur young talents to express themselves and interact with fellow competitors and expand the horizon of knowledge and skills. In this blog we are going to understand the importance of youth for the development of any country
We believe that the value of a country is not only assessed by the riches or assets it possesses, but by its youth. A nation may be an economic powerhouse, but it does not mean that it is a successful nation. We believe that wealth of any nations is the collective intellect and morality of the youngsters who contribute for the betterment of society. We have seen in history that a wealthy nation can go to ruin if its newer generations are unable to keep pace with their forefathers and drive innovation and growth. On the other hand, developing nations can become superpowers with insightful planning and the support of enthusiastic youth who possess great character.
In developing and promising countries like India, the youth of the Nation can contribute to its growth by using their knowledge and energy of a young age. Our nation is challenged by various social ills, young blood of a nation can uses their wisdom to fight the problems that plague the country – they can fight every social ill that keeps a nation down and prevents it from progressing at the speed it should be.
Using education for the good of the country: Countries develop and become better when more of their youth are educated, and when this education is used for the greater good of the nation. If the youth of a country are educated and willing to go the extra mile to effect positive change, miracles can happen and our country can become a developed nation. Throughout history, youth have been the harbingers of change – from winning independence for nations to creating new technologies and new forms of art, music and culture.
What can be done: India is on the right side of demographic transition that provides golden opportunity for its rapid socio-economic development, policymakers can make developmental policies for the youth. To reap the advantages our young blood proper investment in human capital is needed by focusing on quality education, skills, job creation and healthcare. We can learn from global examples such as Japan and Korea and how they would be able to reap the benefits of their youth as a country. Supporting and promoting the development of India's youth can be one of the foremost priorities for the government. It is indeed vital to utilize this young blood and channelize the youth and their creative energies towards nation-building.
Written by: Mohd. Talib Khan