Msians Celebrate Sports Meet Amidst Mirth, Verve And Camaraderie
Delhi: The Annual Sports Meet of MS Creative Schools, Delhi was celebrated on 28th November, 2017 amidst great mirth, verve and camaraderie.
Mr. Akhlaq Usmani, Editor India TV was the Chief Guest. He declared the Sports Meet open which was followed by the lighting of the flame by the school's Head Boys and releasing of balloons to mark the expression of joy and rejoicement.
Msians of three Delhi Branches presented a spectacular, impressive, and a well synchronized March Past which rendered the spectators, speechless and awestruck.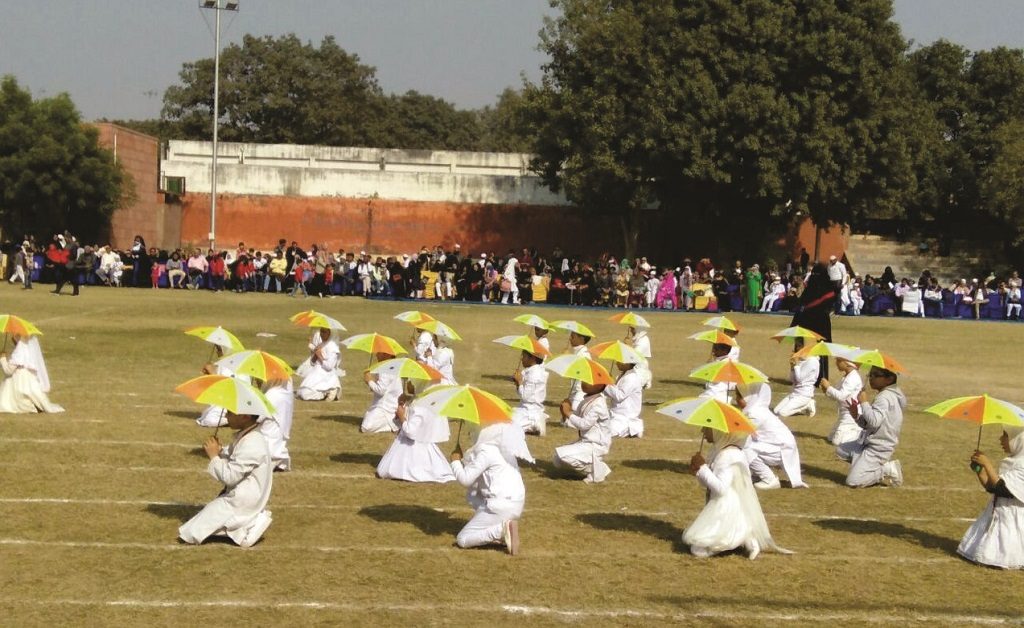 There were many track events including races by the Pre-Primary and Primary students, Kho-Kho for both boys and girls of the Middle wing and Kabaddi for senior wing.
The most intriguing aspect, embellishing the event, was the splendid field displays, involving mass student participation, which splattered on the field, a riot of hues and vibrance.
At the Prize Distribution Ceremony, the Chief Guest gave away medals to all the winners and running trophy to the sports meet winner of MS Creative School, Old Delhi Branch. The Meet saw its culmination with the National Anthem.