'Wall of Kindness' at MS Creative School
To inculcate the spirit of generosity and compassion among the students
MS Creative School Rajendra Nagar take an initiative to distribute essential items and clothes to the poor and needy, for this purpose a week-long 'Wall of Kindness' campaign started to inculcate the spirit of generosity and compassion among the students.
The campaign was organized in school building, a place was designated for storing essential goods for distribution and the students were encouraged to bring daily use essential items like clothes, flour, rice, oil, pulses, soap, toothpaste, etc. so that these items can be distributed among the underprivileged section of society.
During this time, the children were also made aware of the importance of charity, from the very first day of Campaign the spirit of kindness was visible among the students. Students along with their parents were seen actively participating in this campaign. We have witnessed that some students were bringing bags of rice and flour, while others were seen taking essential items from home along with packs of pulses and edible oil as well as clothes.
With the spirit of compassion and solicitude towards the needy in society, the students accumulate a vast amount of essential items in seven days. On the last day of the campaign, MSians distributed the collected items to the needy in Rajendra Nagar and its surrounding areas.
Students expressed their views while participating in this campaign, in which a student
  said "our beloved Prophet (peace be upon him) said that the hand that gives is better than the hand that takes. This is not for showing off but our main purpose is to please Allah (SWT).
Mohammed, a student of Class 8th said on this occasion "that charity purifies the soul and heart and refreshes our mind".
Another Class 9th student said "that distributing food or money is also an example of charity, Allah is pleased by giving charity and we achieved peace of mind by participating
in this campaign. I thank my school for providing this opportunity to us."
"Because of this campaign, I am very happy and felt delighted when we distributed these goods. We saw the smile on the faces of the needy, it gives us more motivation to continue such types of campaigns and we hope that this act of kindness will act as salvation for us on the Day of Judgment."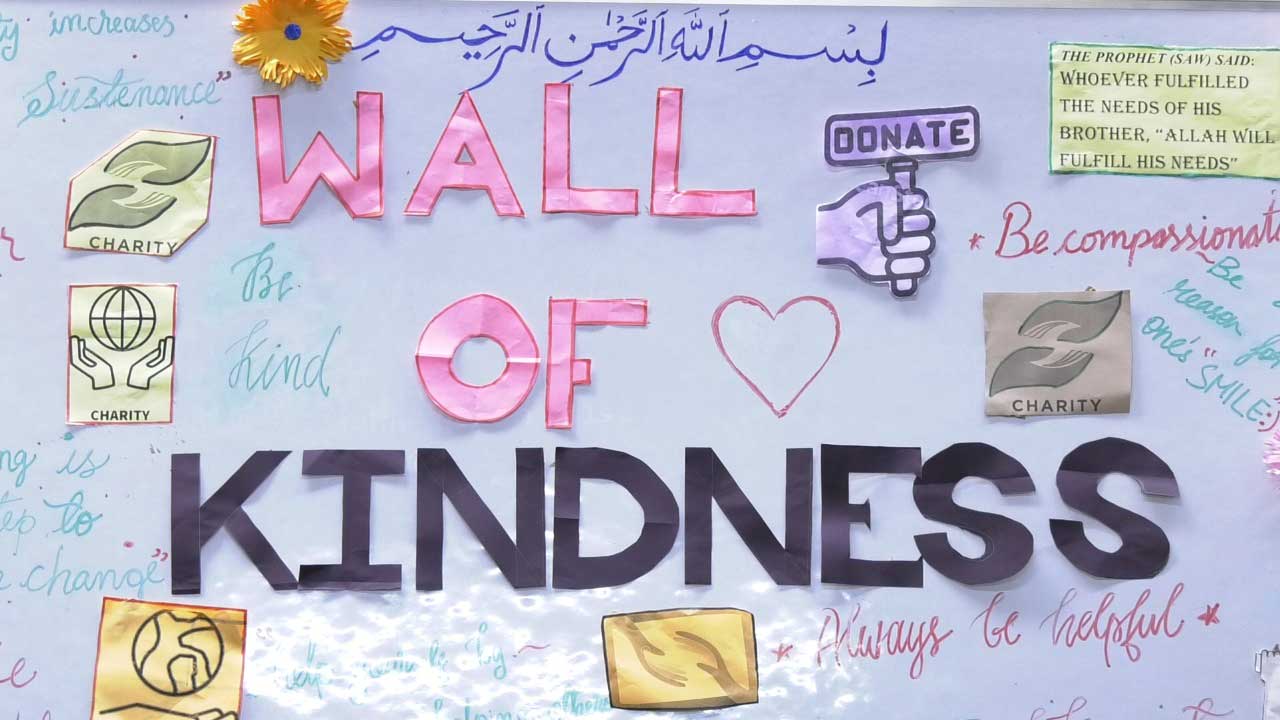 This campaign by MS Creative School was also to show that there are many things in our home that are redundant for us but if we can give those things to the needy in the form of charity it became very utilitarian for them. MSians believe that this experience has been so wonderful that it is not just a week of kindness, if God willing, we will continually practice this act of kindness.