"We need to inculcate Sahaba's life style in our students" Chairman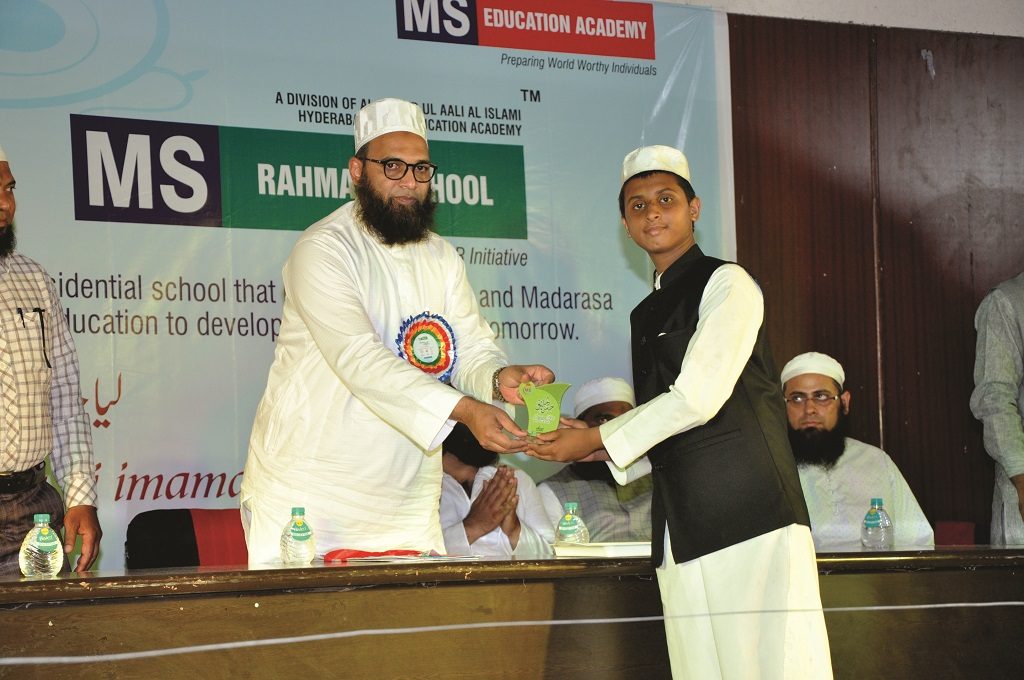 "We need to inculcate Sahaba's life style in our students. We want them to be strong in their beliefs so that they can preach the greatness of Allah( SWT), and help in establishing a healthy society where justice prevails and evils are eliminated", said Chairman Mohammed Abdul Lateef Khan while speaking to the parents at Akhlaaq Show programme of MS Rahmani School.
Reminding the purpose of our life he said, "We have been sent on this earth to lead the mankind, to establish peace and to benefit the common man." So we have to prepare our students who have strong will power, who do justice for the people and who benefit the common man, said the chairman.
Speaking on the objective of establishing this unique model school, Omar Abdeen director of Mohad Al Aali Islami said, "The curriculum taught in this school are prepared after studying the curriculum world over. The system of education imparted in the MS Rahmnai is fully implementable in day to day life. Very soon the fruit of this education system will be seen by the world. The pass outs of MS Rahmani will bring about a sea of change in the society and the world at large. Director Syed Misbahuddin said, the purpose to establish this system of education is that we want to produce a generation who is ingrained with honesty, justice and bravery, who discharges the responsibility of Allah's deputy and who establishes peace and tranquility. He said the teachers of MS Rahmani work on 4 core things: body, brain, heart and soul of each individual student so that they can become a model individual and be a source of people's benefits.
He further said the students are imparted theological education like Fiqh, hadith, Quran , and Hifz -e- Quran apart from regular education. They are also involved in co-curricular and extra- curricular activities like physical activity of games and sports etc. "We intend that the pass outs of this school become a successful Engineer or Doctor / and a Hafiz or a Aalim and benefits the society".