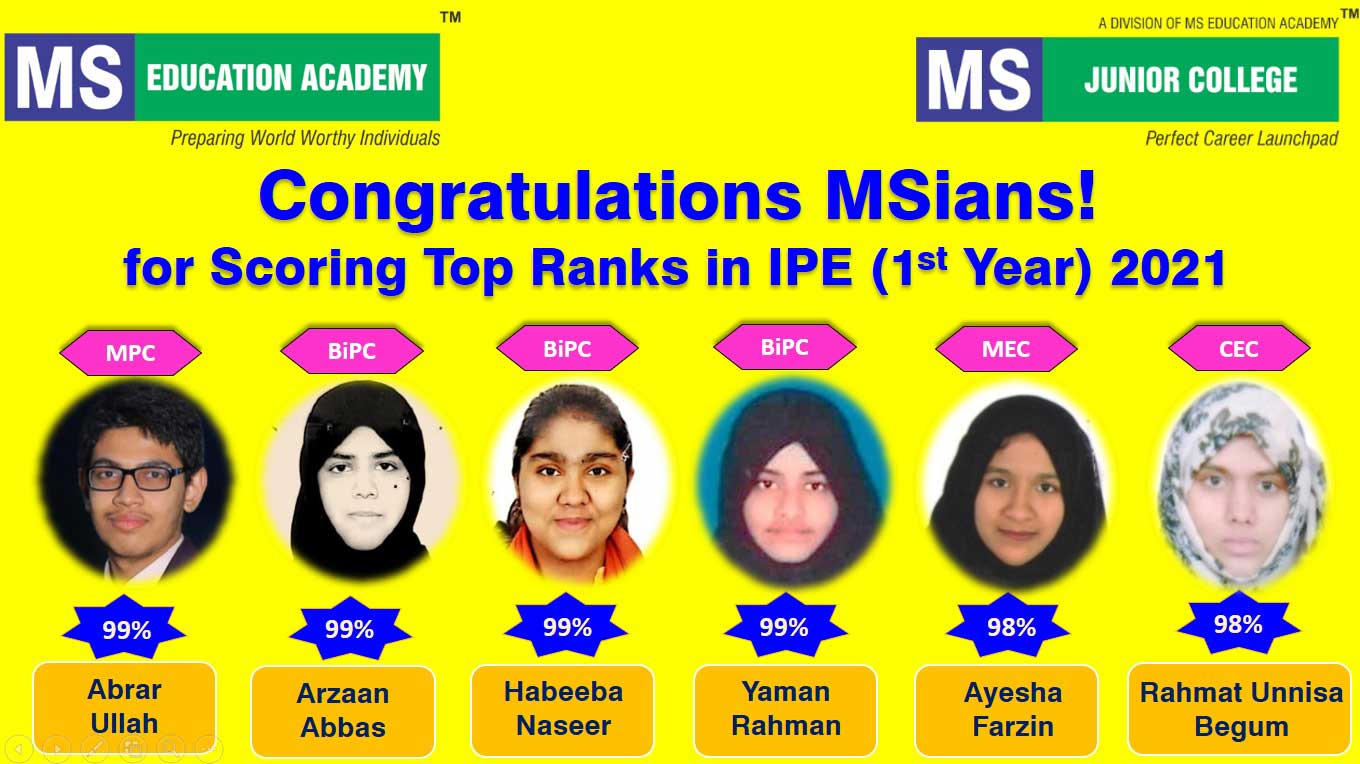 With 99% Marks in Intermediate 1st Year, MSians Top in all 4 Streams
Hyderabad: The 2021 Intermediate first year result, once again acknowledged the extraordinary caliber of MSians who have marked their presence in the topper list with their highest percentage of marks in BiPC, MPC, MEC and CEC.
The MSians scored 99 percent marks In BiPC and MPC, whereas in MEC and CEC, they scored 98 percent of marks.
1) Abrar Ullah Haqqani (H. T. NO. 2161122489) got 465/470 and became the Top Marks scorer in MPC.
2) Arzaan Abbas (H.T. NO. 2160110614) scored 435/440 marks in BiPC,
3) Habeeba Naseer (H.T. No. 2160112237) scored 435/440 marks in BiPC,
4) Yaman Rahman (H.T No. 2161133971) scored 435/440 marks in BiPC,
5) Ayesha Farzin (H.T. No. 2161124903) with 491/500 marks is the MEC Topper.
6) Rahmath Unnissa begum (H.T. No. 2160113420) is the CEC Topper with 489 marks out of 500 and
Apart from these toppers, there are many more students who have also got the top percentage in their respective streams .With these accomplishments, the MSians have proved that they can overcome any hurdle that comes their way.
The management appreciated the efforts of students and faculty and congratulated them for this great success.