World Tuberculosis Day was started by the World Health Organization to create awareness about a deadly disease known as tuberculosis in the globe. TB is an infectious disease that is responsible for many deaths around the world, unfortunately. It is surprising to know that Tuberculosis is easily detectable and curable but only when we are aware of it. TB can stay inside the human body for a long time even we don't know about it. So, spreading awareness about it is the need of the hour to make the world free from this disease.
World Tuberculosis Day is marked every year on March 24, on this day WHO tries its best to aware people about the impact of TB on one's health and its social and economic consequences. This year's theme inspires us as global citizens to inculcate hope among people, that we all are capable of eradicating this disease from our mother earth. It is a common belief that only developing countries or third-world countries are hardest hit by TB. But the reality is little different, many cases of TB are coming from developed nations as well. Recent years have made it evident that TB is prevalent worldwide and it needs urgent attention from the respective governments. Keeping this in mind Indian government has launched the National Strategic Plan for TB Elimination by setting a goal of ending TB by 2025 in a mission mode manner. It is a multi-pronged approach which aims to detect all TB patients first and then reach them with treatment. There are several key areas to focus on, while fighting TB like financial help, faster implementation schemes and R & D on prevalent issues of disease.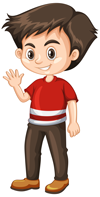 Do you know why 24 March is chosen for World Tuberculosis Day?
24 March 1882 was the day when Dr. Robert Koch discovered the bacterium that is the cause behind tuberculosis and his discovery gave the world a hope to diagnose and cure it.

SOME DATA ABOUT TB:

In 2018, 10 million people fell ill with TB, and 1.5 million died from the disease, mostly in low and middle-income countries. This also makes it the leading cause of death from infectious diseases around the globe. In 2021, an estimated 10.6 million people fell ill with tuberculosis (TB) worldwide. 6 million men, 3.4 million women and 1.2 million children. TB is present in all countries and all age groups.
COMMON STEPS TO PREVENT TB
The BCG vaccination
Regular checkups of TB bacteria
Managing your environment
Strong immune system
Early detection of Case
Written by: Mohd. Talib Khan