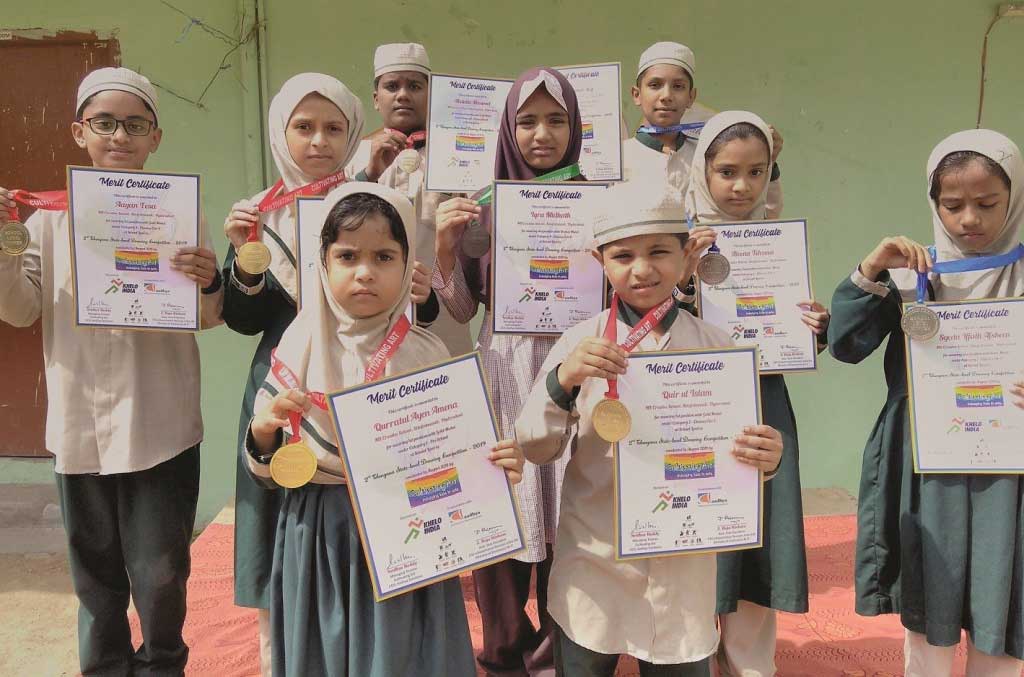 9 medals in State Level Drawing Competition
Hyderabad: Displaying their extraordinary skills in art and drawing, the MSians bagged 9 medals in State Level drawing Competition under various categories. "Our students bagged 5 Gold Medals, 3 Silver Medals, and 1 Bronze Medal under various categories at 2nd Telangana State Level drawing Competition-2019", informed Mrs. Madhvi PET teacher of MS Creative School Sitaphalmandi Branch.
Five students Qurratul Ayen Amena – PP II, Qair Ul Islam – II B, Ayaan Eesa – IV B, Aafiya Fatima – VI G, Abdulla Masood – X B won gold medals.
The Silver Medalists are Iffath Afsheen – II A, Aleena Tenseen – IV A, Md. Arif – VIII B, and Iqra Midhath – VG won Bronze Medal.