MYJO School @ Home Kit Gets Tremendous Response

Hyderabad: MYJO School @ Home Kit is getting tremendous response from the parents community. Both the students and the parents expressed their happiness on the resumption of education through this innovative method.
"I am happy with the MYJO kit. It gives much interest to my child and she feels happy to do the activities provided in MYJO Box." Said Mrs. Amatul Begum
"I am very happy that now my son is busy with his studies as he used to be before the shutdown of school," said Mrs Fatima.
Anoth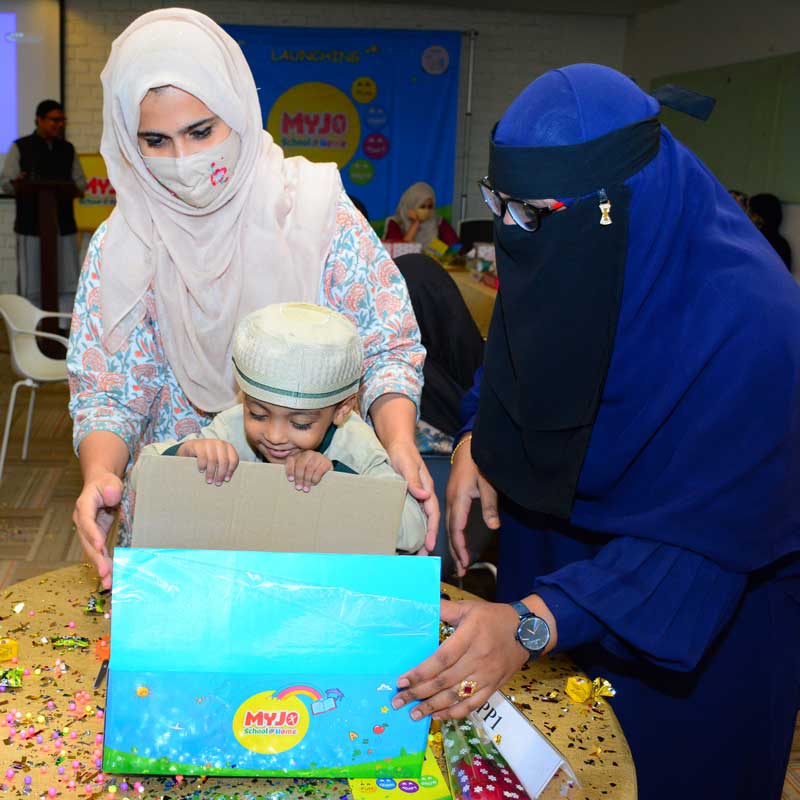 er parent said that now she is no longer worried over her daughter's education. "Previously I had to reprimand my daughter for not studying but now I do not have to ask her to study as she herself is busy with the activities provided in the Kit. I am thankful to the management that has given us this wonderful study kit that keeps our children busy with their studies."
Numerous messages and appreciation notes have poured in since the MYJO School @ Home Kit was launched in July 2021.
Most of the parents appreciated the management for introducing this innovative method. They said that the kit is so meticulous and full of activities that create interest in the children and keep them busy equal to the hours they spend at school. They also said that the activities are designed in such a way that the children complete them without much parental supervision..
The school education, which is totally shut for over one and half year to contain the spread of the Novel Coronavirus, has almost collapsed and wreaked havoc on the educational growth of children. Although after a few months of nationwide lockdown the online classes tried to fill this vacuum. But the students of primary and pre-primary were the worst sufferers as the online classes could not sustain their interest and also did not produce the expected outcome.
The parents of these children were also disturbed as their children lost focus on their studies. At this moment of crisis, the launch of MYJO School @ Home Kit came as a boon for them. The kit came as drops of rain on the drought land, which helps seeds to sprout.