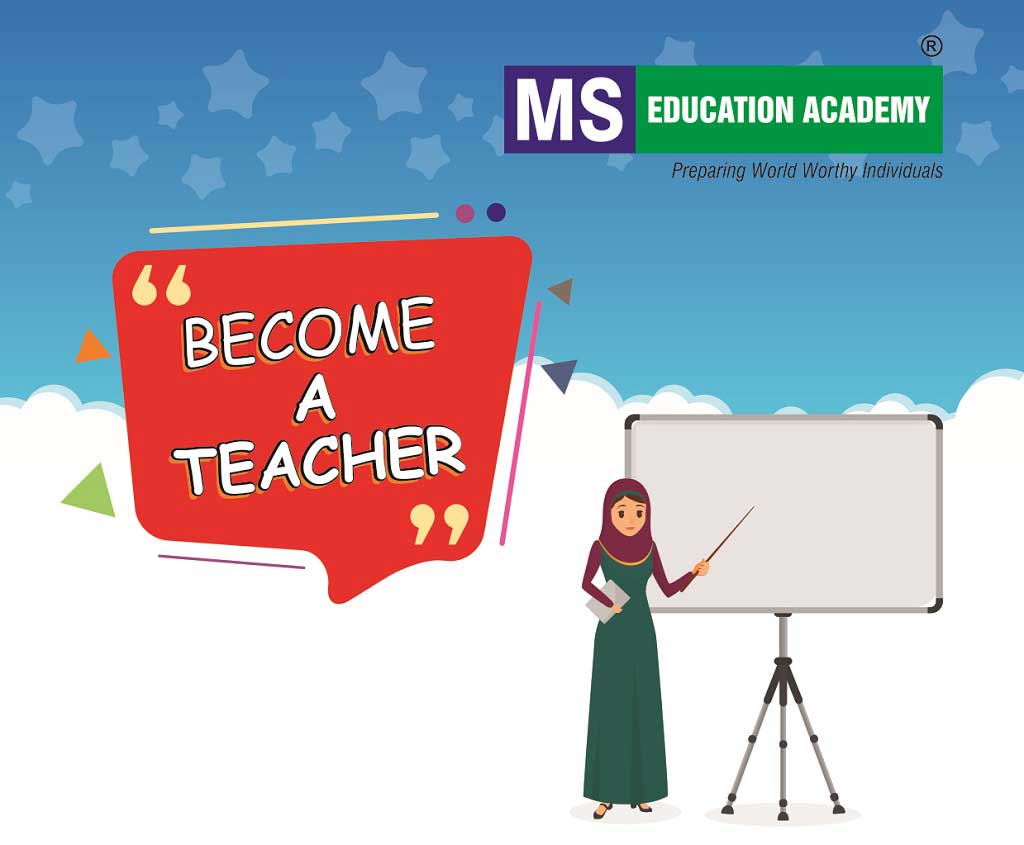 MS EDUCATION ACADEMY,
MS CREATIVE SCHOOL
Dear Parent:
Sub: Become a Teacher in MS Creative School & serve the community.

We are in the process of preparing a "PANEL OF TEACHERS" for the year 2020-2021.
MS group of schools need services of Qualified, experienced and competent teachers for all levels, namely Pre-Primary / Primary / High School.
If you are interested in taking up the most dignified and noble profession of teaching, please visit & enroll on our website https://mseducationacademy.in/join/job-application/  Apply specifying the post and the level for which you would like to be considered to [email protected] or contact 040 6768 4422
Please pass on the above information and encourage your family members and friends to apply.
MANAGEMENT